Our Facilitators
Cindy Jacobs founder and Programs Director.  Cindy previously founded and managed a successful change management business with over 40 staff members serving large corporations in Australia and overseas for over 15 years.  Since 2001, she has also worked as an executive coach focusing on personal, professional, and leadership development, and is an Associate with the Institute of Executive Coaching Australia.  Cindy has been a certified EAGALA practitioner since 2004 and completed much of her EAGALA training in the USA.   She has also completed a Mind Body Method of Coaching with Horses, and is trained in the Epona tradition.  In addition to being a certified coach in Multiple Brain Integration, and Presence-based Coaching Techniques, she is a Transpersonal Counsellor, and a Somatic Experiencing Practitioner.   Her work is inspired by her own experience with her herd of 16 horses and her discovery of what they offer to human growth and development.  Cindy is a trainer at the Centre for Equine Experiential Learning and founder of Sehorse.
Cheryl Cruttenden of Windhorse Wisdom is a certified specialist in equine facilitated experiential learning and has trained in a number of approaches with USA-based leaders in the field. She has completed EAGALA training as well as a Mind Body Method of Coaching with Horses, and is trained in the Epona tradition, being certified as a facilitator and trainer with Performance Transformation's Accretive Coaching and Kanthaka School of Equine Facilitated Learning.  She has also completed modules with Gestalt Equine Institute of the Rockies.  Cheryl integrates this training with her education and background in facilitating experiential education, 30-year Tai Chi practice, Gawler-trained mindfulness teacher, and full body presence.  She is certified in a number of life and executive coaching processes, in addition to being a professional certified coach in Multiple Brain Integration Techniques. She brings a BodyMindBreath approach into her coaching process along with teaching Embodied Horsemanship and Horses and Chi programs. A lifelong horsewoman, she has studied with numerous horsemen, horsewomen and methods, and is a NCAS Preliminary pony club instructor. Cheryl is a trainer at the Centre for Equine Experiential Learning.
Vicki Gekas is a practising Transpersonal Counsellor specialising in working with people who are going through a life transition.  She is passionate about supporting people on their journey of self-awareness, acceptance and authenticity. She has completed a mentor program at Free Rein Australia and attended Associate Instructor training with Kathy Pike of Equine Facilitated Learning and Coaching. Vicki works with her two ponies and integrates her counseling model with EFL to facilitate human awareness and potential. Vicki has also worked as a volunteer with The Australian Centre for Grief and Bereavement and facilitated the Younger Bereaved Partners Support Group.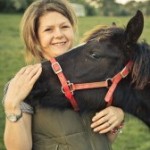 Emily McVeigh is a certified life coach specialising in both career and life coaching. She has also completed her Associate Instructor training with Kathy Pike of Equine Facilitated Learning and Coaching. Emily gets her inspiration from seeing people tap into their resourcefulness and their WHOLE being so they can truly reach their full potential and carve out a fulfilling and meaningful life for themselves.  She  has a lifetime of horse knowledge and experience.  After spending time in the racing industry and acquiring her probationary trainer's license, she has been influenced by Carolyn Resnick's method of liberty training, and her preference now is to work with her horses at liberty.
Peter Raines has held positions in HR, IR, Strategic Planning, and executive management with Mobil Oil. In recent years, he has also worked as a consultant and executive coach. Peter's extensive business background ensures the EFL team has clients' business goals in the forefront.
Associate facilitators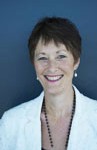 Indira Kennedy is a leadership development consultant and certified executive coach, with over 25 years experience in personal development facilitation and teaching. She works with key leaders in the corporate and non-profit sectors to create long-term change by building strong teams and strategic relationships based on high-level vision and values.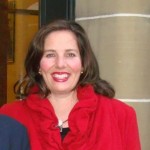 Fabiola Mazzocco has held senior positions both in the Education system and Corporations providing experience in all aspects of Human Resources including: training and development, leadership and management development, performance management; coaching; recruitment, business strategy and industrial relations. She has facilitated and led change management and business restructuring projects and has designed, developed and facilitated leadership and management programs as well as team interventions.  Her passion for creating "community" inspires her facilitation style and methods to create sustainable learning outcomes and connections.
Equine facilitators

The equine facilitators live together in a herd community and are free to roam on 90 acres.  Their work is dedicated to EFL – in other words, none of them are ridden as EFL work requires them to be fully engaged and free to express themselves without the constraints often applied to horses that are required to engage in many of the riding disciplines.  They live in a way that is as close as possible to their natural state and their experience of humans has been primarily one of mutual regard.
Disclaimer
We do not provide medical or any other health care or fitness advice, diagnosis, or treatment. The site and its services are for informational purposes only and are not a substitute for specific medical or mental health advice, examination, diagnosis, or treatment.